When COVID-19 struck Westchester County, we were quick to get to work ensuring that our local communities would remain safe. We worked with municipalities, hospitals, schools, private offices, churches and more. While our team was working meticulously to conduct a Level 4 cleaning of the entire White Plains Hospital, they couldn't help but be in awe of the incredible nursing staff working tirelessly to keep their patients alive. We knew we had to do something special for them!
On May 11, 2020, during nurses week, we surprised these superhero nurses by donating lunch as a small token of our gratitude and appreciation for all of their hard work. While we're happy to do our part to help our communities stay sanitized and healthy during these unprecedented times, they are the true heros working on the front lines day in and day out.
One of the best things you can do during a pandemic is have experts on hand so you can simply make the call when it's time for you to reopen your business. Armor Environmental Solutions can act fast and help your business get up and running completely sanitized ASAP!
Call us today at 1-800-413-3070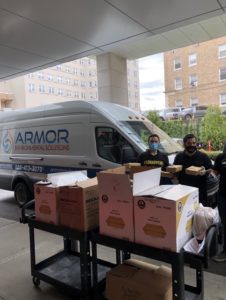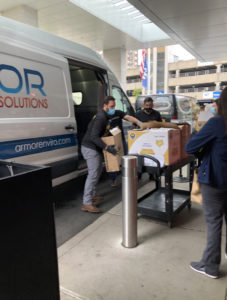 The post Nurses Week Appreciation appeared first on Armor Environmental Solutions.
Source link: https://armorenviro.com/nurses-week-appreciation/?utm_source=rss&utm_medium=rss&utm_campaign=nurses-week-appreciation&utm_source=rss&utm_medium=rss&utm_campaign=nurses-week-appreciation by angela at armorenviro.com